Antonina Plakhina. The precious complex | archi.ru 05.12.20016
Design of new commercial real estate within existing high density developed – is  a great challenge for modern urban development. Numerous limitations often tempt for simple less costly solutions with originality backing off to the second place. Not to mention that an unconventional approach to space planning decisions might not be taken well by the end user. In the current situation the slightest hint on risk can scare a client like a terrible dream. Nobody in Sergey Estrin Architectural Studio is afraid to walk on such mine field, without doubt artistically overcoming all sham and real difficulties. Residential complex "Jewel" did not become an exception. The author solution does not contradict neither technical nor commercial part of the project.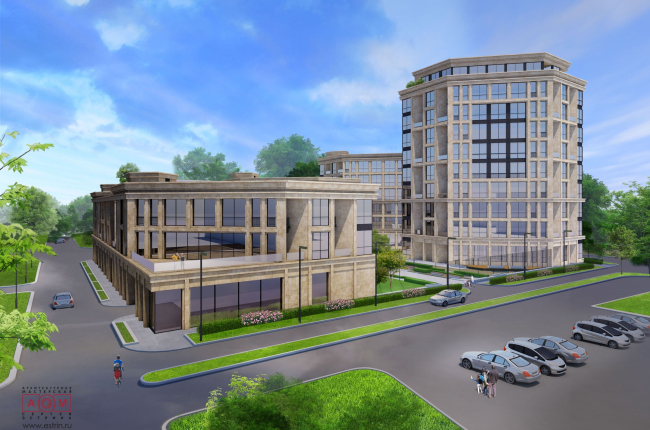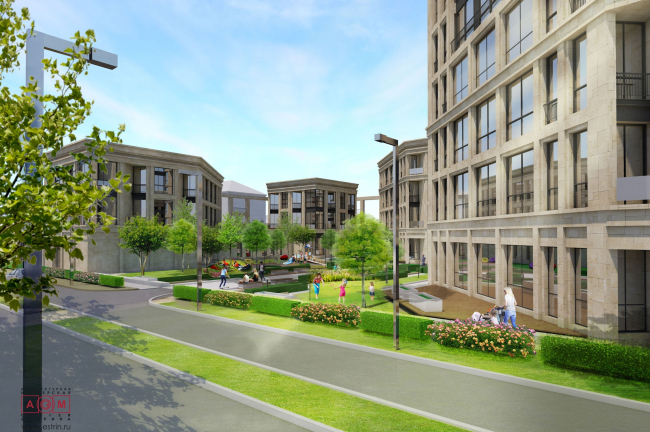 The site for 6,500 sqm residential development is quite typical for Moscow. A small site is located in green yards not far from main streets surrounded tightly by five-storey residential buildings.
With given density and insolation map the simplest solution would be П-shaped structure with maximum height at the top and lower wings. But that idea has become the starting point for the architects.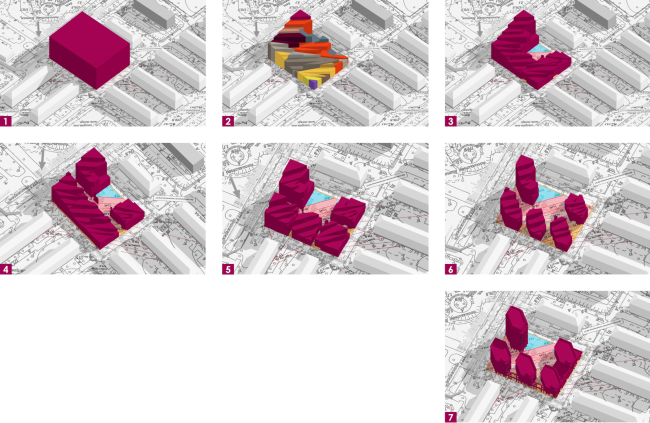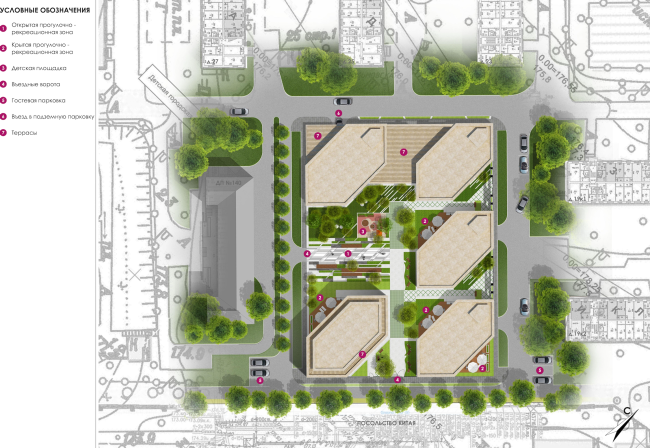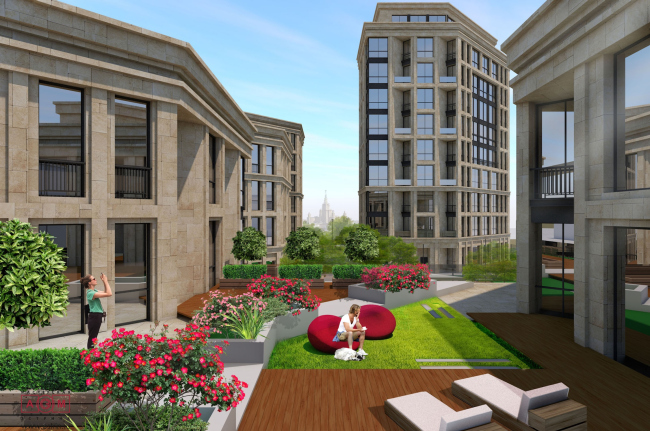 The version with five different height buildings was taken as the most promising from both technical and architectural point of view.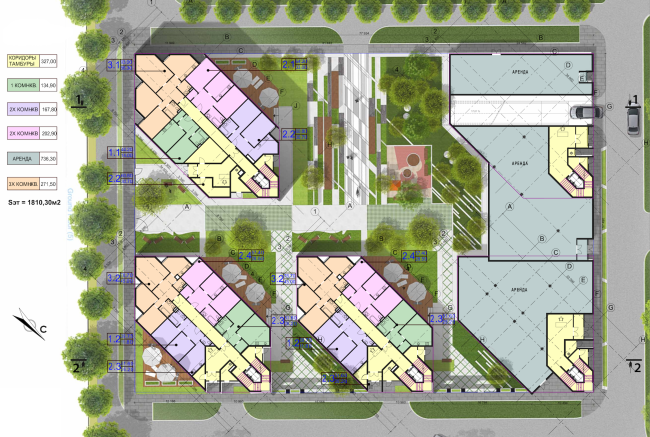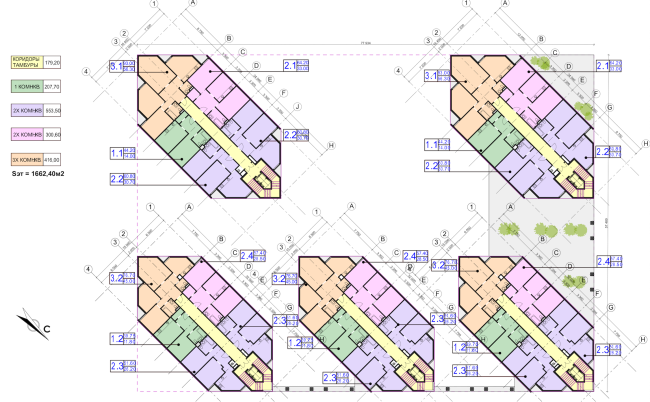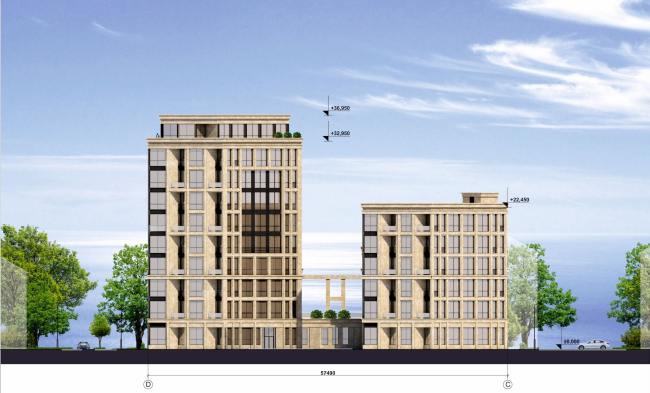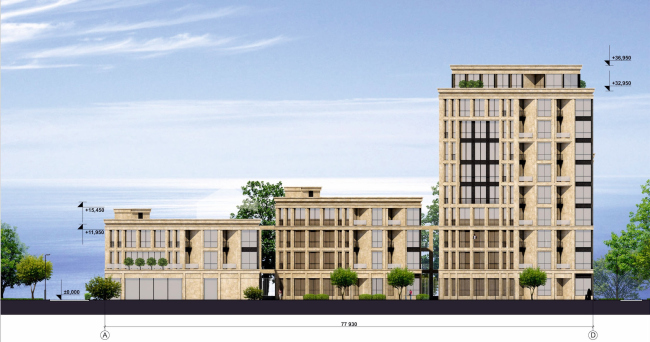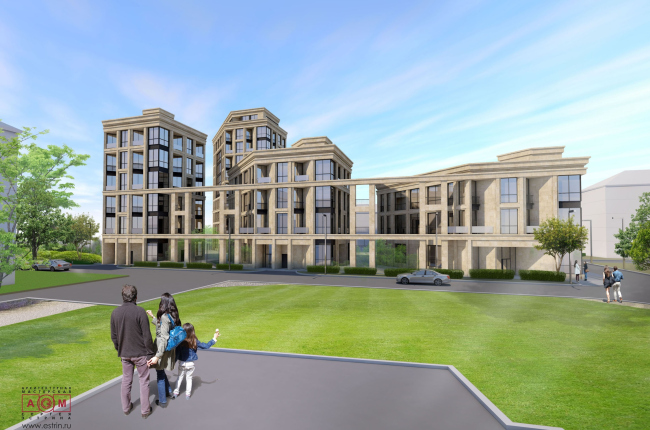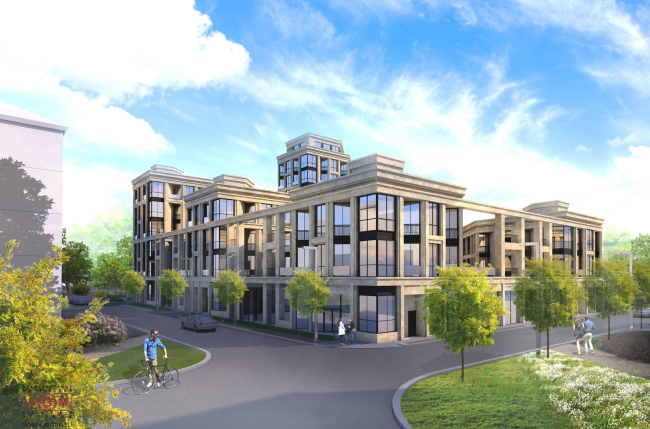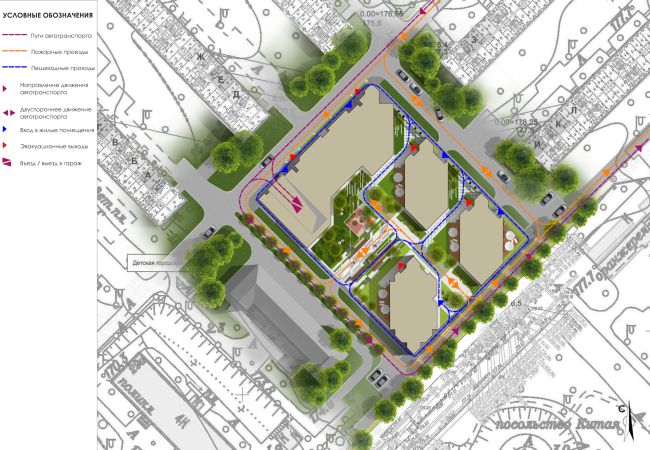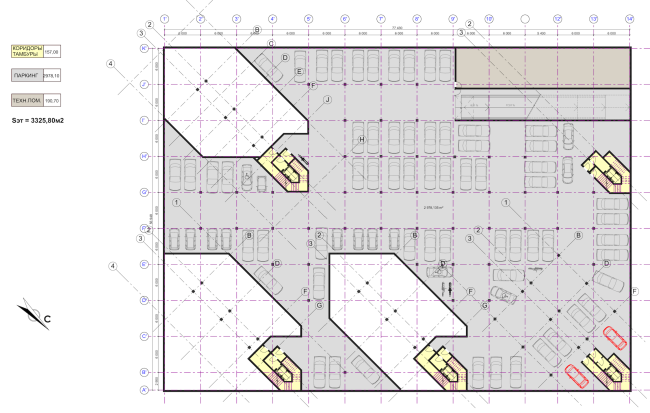 Antonina Plakhina for archi.ru