Villa Russia. Zhukovka country house in Visionnaire catalogue.
Italian supplier Visionnaire has furnished country house in Moscow district designed by AMSE.  In 2016 Visionnaire has published a catalogue if it's best project. Our project in Zhukovka was included in the compendium.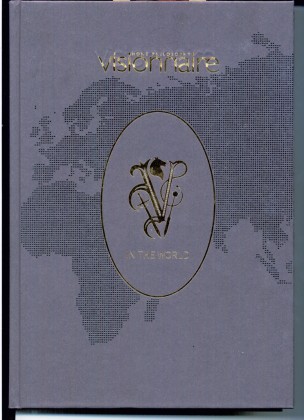 Visionnaire, is a brand of the Bologna-based company IPE srl, founded by the Cavalli family in 1959.
Visionnaire is present in more than 50 countries with 18 mono-brand stores (Baku, Shunde, Shenzhen, Beijing, Shanghai, Guangzhou, Cairo, Dubai, Kiev, Bari, Milan (2), Bologna, Moscow, Singapore, Miami, Istanbul and Ho Chi Minh). It also operates through an extensive network of selected high-end multi-brand stores and luxury department stores, as well as working with some of the world's best interior architects.
This year, 2016, the brand aims to open in Doha (Qatar), at Harrods in London (UK), Riyadh (UAE), Teheran (Iran), Chengdu, Foshan and Nanjing (all of them in China).
Completed Works